Aumakua
In the beginning….. (pun intended) all I wanted to do was discuss from my personal perspective what I felt was a topic of interest; What is Religious versus Spiritual? I have come to understand that people could be Religious without necessarily being Spiritual and that people touting that they were "Spiritual not Religious" may not necessarily be correct in that statement but perhaps they are more seeking Spirituality instead of Religion but all of this was going to require some explanation. So I decided to start with what I felt was at the core of the word "Religious", which is dogma, and from there the can of worms opened up. That plus searching for what others had written on this same subject seemed to be coming up short for me so I set off to "fill in the gaps" and now I am finally writing Part 3 of what's turned out to be an expansive discussion of this topic. In order to assist the conclusions I'm making here, I'm including recaps of Parts 1 & 2 (along with some additional commentary) but at the same time am suggesting that you take the time to read them in their entirety as they both comprehensively contribute to the final conclusions I'm making.
Continue reading →
One of the most frequent questions I'm asked at Twitter is the meaning of my avatar. If you're reading this blog and have no idea what that is, it's the symbol on the right side of my blog header. Twitter's 140 character limitation does not allow me to fully explain it. Even when I do it takes about 6 tweets to do so and even then it's only just the bare basics. By explaining it here I can go into greater detail in what the base symbology is, what it means to me and how and why I designed this customized version. I have not officially studied any Eastern religion or philosophy. The following comes from a base understanding in conjunction with research, observation and meditation.
Essentially it is a triple Yin-Yan. Alternate versions are Ying-Yang, Yin-Yang, and less frequently Ying-Yan. Personally I prefer the smallest version Yin-Yan as it is also the simplest. In numerology, the vowels represent the gender of the word so when you remove them from either Yin-Yan or Ying-Yang you cannot tell which word is being referred to (Yn or Yng). The other versions do not contain this distinction and for me lose the purity of the basic symbology of this ancient Oriental symbol.
When the "i" is added to these letters it becomes feminine and when the "a" is added it becomes masculine. Hence this word and its ensuing symbology represent the ultimate dualities of the feminine and masculine principles. This represents the concept of duality so let's explore that for a moment. Duality in and of itself appears to be a widely used term. Wikipedia says that Duality may refer to philosophy, logic, psychology, mathematics, science, film, music, and electronics . This implies to me that such broad use would indicate it is foundational so let's explore its definition.
The definition of duality at dictionary.com is "The quality or character of being twofold; dichotomy" Continue reading →
I received an email from my brother this afternoon that had the words "INSTANTLY, WHEN YOU RECEIVE THIS PAGE, YOU MUST SEND IT TO AT LEAST 5 PEOPLE, INCLUDING THE PERSON WHO SENT IT TO YOU!!!"  This normally indicates that I won't receive some special grace from God, The Divine Universe etc if I don't participate and please don't break the chain and ruin it for another.  I just receive them in the spirit it was given and delete it because I don't play those games that prey on the fear that if I don't do something someone tells me that nothing good will come to me or by my lack of it will cause another to be victimized by my unwillingness to participate in some Chain Letter of Fear.
The message was about how everyone could use a hug of some kind and was a nice message.  Originally I figured I would at least send it back to him as he's going through a tough time and could use a hug, even if it was a cyber-hug.
Because I was busy and doing a quick scroll of it, I didn't originally notice a photo named the same as the Subject of the email, "Rescuing Hug", with two newborn infants, one with its arm around the other.  The copy associated with the picture is what entirely turned me around and gave this email a brand new definition.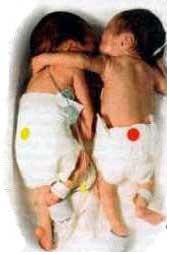 It said, "This is a picture from an article called "The Rescuing Hug." The article details the first week of life of a set of twins. Apparently, each were in their respective incubators, and one was not expected to live. A hospital nurse fought against hospital rules and placed the babies in one incubator. When they were placed together the healthier of the two threw an arm over her sister in a endearing embrace. The smaller baby's heart rate stabilized and her temperature rose to normal.  Let us not forget to embrace those whom we love."
What an absolutely incredible story!! I had to know more, so I did a search for "Rescuing Hug".  Continue reading →
"A date which will live in infamy – the United States of America was suddenly and deliberately attacked."…"Very many American lives have been lost."…"Always will we remember the character of the onslaught against us."…"I believe I interpret the will of the Congress and of the people when I assert that we will not only defend ourselves to the uttermost, but will make very certain that this form of treachery shall never endanger us again. Hostilities exist. There is no blinking at the fact that that our people, our territory and our interests are in grave danger.
On Monday December 8, 1941, Theodore Roosevelt spoke these words about the bombing of an American military base on Pearl Harbor in Oahu Hawaii the day before. (Listen to President Roosevelt's actual speech)
Sound familiar?
Today is the eighth anniversary of what some have referred to as the "New Pearl Harbor" and what has simply become known as 9-11. Both involved surprise attacks killing many Americans that resulted in war with the main difference being that the 2001 event was entirely civilians and the 1941 event was a World War versus a Global War on Terrorism which has mainly been an "American War" with some support from other countries initially but these days it seems like it's only our war; one that some say is more about American Imperialism than protecting us from terrorists, an enemy that we can't see or apparently find well enough to finally end a war that's been going on for most of the past 8 yrs with some saying no real end in sight anytime soon.
Heroics and bravery are somewhat expected of soldiers but what about a business man/woman? Or a janitor, security guard, salesman? Aka civilians. This comment is not meant to detract from soldiers but that it's part of their job but not really for the average civilian. Men and women of all race, creed, color, social status, and occupation were suddenly required to find within them this heroics and bravery.
This is what I noticed watching all of the coverage of the aftermath. That regardless of who they were, they rose to the challenge of assisting not only a fellow American, but most importantly a fellow Human without any question of who they were, what their social/economic status, etc was. It was Humans helping Humans. I was watching The Collective in Action!!
What followed was a very serious question. If we could drop all of our supposed boundaries that make us different, from which myriad judgments and condemnations result, for one day, just what would it take for that to happen permanently? Would it then take humanity to be on the brink of annihilation in order for this to occur permanently? It almost seemed too much to ask much less consider because that day was a lot of Death, Devastation, Destruction, and Mayhem much less the latter question; but that wouldn't ever happen right? If you truly look at the world over the last 8 yrs it seems to be a lot worse. Not just this endless GWOT (which BTW is still killing endless civilians, just not "ours") but economic collapse resulting in job losses, foreclosures, growing loss of individual freedoms; the list seems to get longer and longer as time goes on.
Continue reading →
"You must be very grounded in the 3D world to integrate and understand the myriad of fine symbols and meanings of other realities. First of all you must clearly love and accept yourself for who you are and this is no small task When you can lovingly recognize yourself as your own creation you free yourself from the mass induced trance of powerless living. You must live your life with clear boundaries and distinctions applying great discernment and discrimination of mind to all you encounter. In addition you must learn to honestly and openly express your feelings and emphasize you own self worth as you learn to develop a true love for who you are. Conditions, excuses, competitions or wishing you were someone else will get you nowhere; and if you live life with few boundaries you may find yourself greatly infringed upon by characters not only of this dimension but others as well. You must first learn to treasure and value your human form and then you can learn to enhance your perceptions and begin to explore the web of existence by paying attention to the greater influx of vital life sustaining energies that filled your world."
by Barbara Marciniak, The Pleiadians

"Raising your Frequency and producing your version of the Vibration of Love, is based upon your ability to feel deep pain, fear, anxiety, discordance, confusion and chaos; to go into those feelings, survive them and to find Peace once again. Use your will to create Peace within yourself and your life and resolve that all situations shall turn into opportunities."
by Barbara Marciniak, The Pleiadians

"You can be a dreamer
You can be your dreams come true
Let imagine lead, reality will follow through
It will follow you if you follow through "
by Michael Hedges, Follow Through from the album "Road To Return"